Toast Nashville Event Details
Music City's celebration for the senses!
Food – Wine – Spirits – Beer – Music – Celebrity Chefs!
April 21st-23rd, 2023
Located at Analog at the Hutton Hotel and Chauhan Ale and Masala House
Featuring celebrity chef:
Maneet Chauhan
With celebrity chef special guests:
Alex Belew – Kevin Des Chenes – Kevin Bludso – Brian Riggenbach – Monti Carlo – John Railey
There will be multiple Top Chefs from some of Nashville's hottest restaurants!
Join us at Analog at the Hutton Hotel for a unique culinary experience where you can sip, sample and savor delicious foods, wines, cocktails and more! Come celebrate the spirit of Nashville with carefully curated dishes from Food Network and Nashville's one and only Maneet Chauhan and special celebrity chef guests and culinary icons Alex Belew, Kevin Des Chenes, Kevin Bludso, Brian Riggenbach and special guest Monti Carlo & John Railey.
Schedule of Events
Friday, April 21, 2023
5:00pm-8:00pm
VIP Toast Preview Party
Sample culinary delights while hearing live music!
9:00pm-10:30pm
Exclusive VIP Party
Special Concert Performance featuring Ivan Neville of the Neville Brothers
10:30pm
Saturday, April 22, 2023
Each ticket includes sampling and tastings from our Exhibitors and Celebrity Chef Cooking Demos.
12pm-4pm
Grand Tasting Session 1
A Special Curated Tasting for All the Senses
5pm-9pm
Grand Tasting Session 2
A Special Curated Tasting for All The Senses with Live Music
VIP Post Party with the Chefs
9pm-10:30pm
(Each 'Grand Tasting Session 2' ticket includes the Post Toast Party with the Chefs & Live Concert Featuring the Tim Hinkley Quartet) with a cash bar.
Sunday, April 23, 2023
10:30am-12:30pm
Celebrity Chef Brunch at Chauhan Ale and Masala House
Celebrity Chef 5 Course Brunch at Chauhan Ale and Masala House Featuring Bloody Mary Bar and Complimentary Signature Cocktails & Wines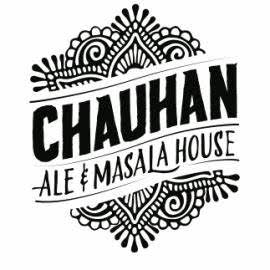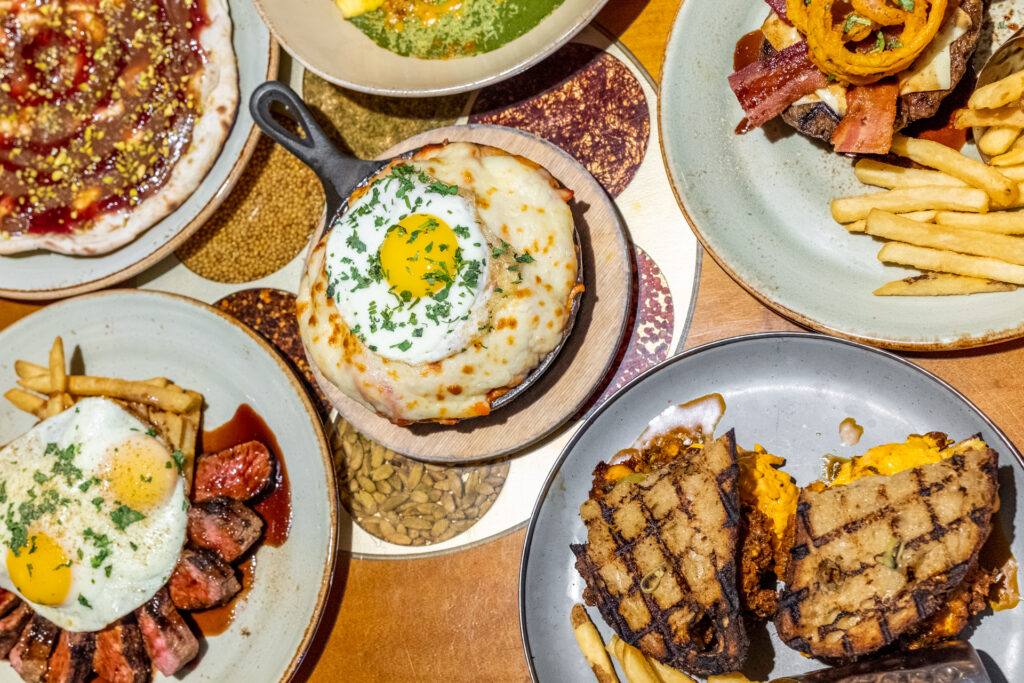 ---
Charitable Beneficiary
In support of the Covenant School, survivors, the Nashville community, and all those affected by this recent horrific and heart-breaking tragedy, Toast Nashville has created a specially curated auction benefiting the 'Caring for Covenant Fund', a fund of the The Community Foundation of Middle Tennessee.
This special and specially curated auction will occur throughout Toast Nashville, April 21-23 with auction proceeds directly benefiting the Caring for Covenant Fund. Auction items include a one-of-a-kind progressive dinner with Nashville's one and only Chef Maneet Chauhan, additional celebrity chef experiences, tickets to other culinary events, unique music memorabilia and art, incredible rare spirits, wines and more! To learn more about the Caring for Covenant Fund and how you might get involved, visit The Community Foundation of Middle Tennessee.
CELEBRITY CHEF LINE UP
Maneet Chauhan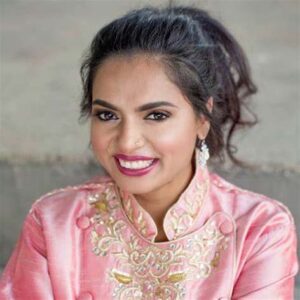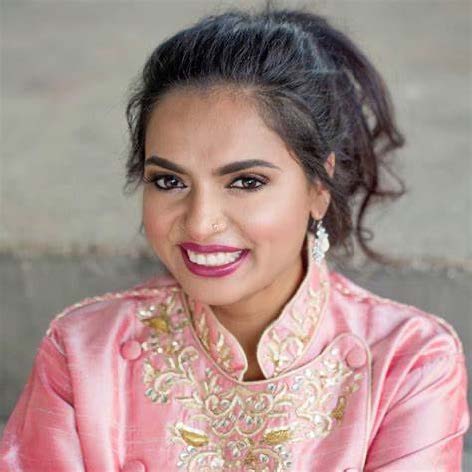 Nashville is home to Maneet Chauhan and it's a home that Chauhan has embraced, and the food scene is undeniably richer because of her presence. Chauhan is known for appearances on Food Network's "Chopped," and her Morph Hospitality Group in Nashville also operates the concepts The Mockingbird, Chauhan Ale & Masala House and Tansuo. She has been delighting locals and tourists alike with contemporary Chinese dishes, modern diner fare and Indian street food.
ALEX BELEW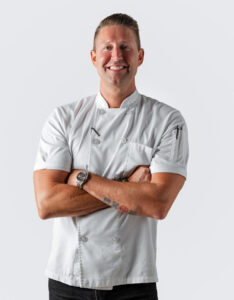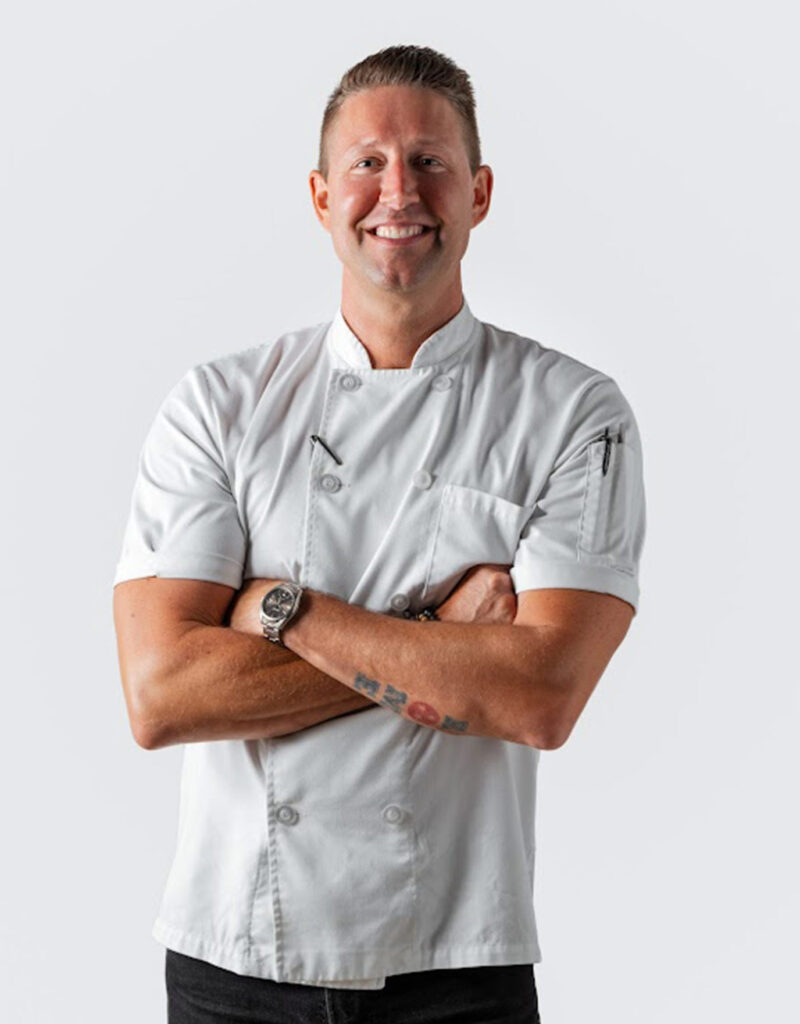 Chef Alex Belew's earliest childhood memories revolve around food. He grew up in the South, where food is the heart of the home. Many weekends were spent in his grandmother's kitchen in Rover, Tn, helping her make buttermilk biscuits and boiled custard served in Mason Jars.
His culinary fundamentals were built at The Art Institute of Tennessee in Nashville, where he graduated with Honors with a Culinary Arts degree. Afterwards, Belew spent years learning, self-teaching, and working in some of the top kitchens in Nashville, including Husk by Sean Brock. Intrigued by creating an in-home dining experience to rival in-restaurant dining, Alex Belew Catering was established in 2007.
Belew stepped away from the commercial kitchen in 2012 to instruct high school students in Middle Tennessee, teaching knife skills, meat cutting, molecular gastronomy (food science), and nutrition. He eventually created the top culinary program in the state with his students winning the prestigious NRA Prostart Championship in 2014 at Blackman High School.
A 2014 visit to Chef Curtis Duffy's three-Michelin-star rated Grace Restaurant was a life-changing event. That "flawless restaurant experience," and a return visit to meet one-on-one with Chef Curtis, challenged everything Belew knew about the restaurant industry, and altered the trajectory of his career. No longer satisfied with just "serving food," Belew was inspired to create a world-class dining experience in Middle Tennessee. To prepare, he honed his skills further by staging in prominent kitchens such as the Spoon & Stable, Blackberry Farm, Brasserie Jo's, and Table 3.
Belew was soon winning local and regional culinary competitions throughout the South. He was selected the "fan favorite" at the Chef's Taste Challenge in New Orleans in 2017, won the 2018 Charity Chopped in the 'Boro fundraising contest, and won the 2014 KC steak cookoff. Belew also took home top honors twice at the annual Taste of Elegance contest, a pork competition that is put on by the National Pork Council in every state. Belew's first restaurant, the award-winning Dallas & Jane, opened in 2018 in Murfreesboro. An homage to Alex's grandparents, the restaurant quickly garnered acclaim and was voted the Best Restaurant in Rutherford County by Eater Nashville and the local Firefly Awards.
KEVIN DES CHENES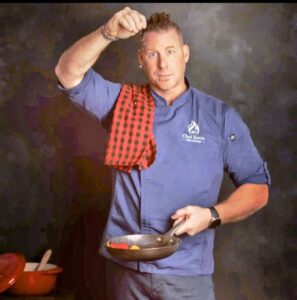 Kevin Des Chenes has 25+ years of experience in Hospitality. Chef Kev D has become one of the most sought-after Chef's & event producer's in the industry. Having been Chef Expert for Gordon Ramsey and appearing as a Featured Chef on Food Network's Chef Wanted, Great Food Truck Race (Finalist) & Beat Bobby Flay, as well as NBC's Today Show, Nationally Syndicated Better Show, CT Style, Pickler & Ben, Fox Morning Show & The Rhode Show among others. He was named "Top Chef" by Las Vegas Food & Wine and the winner of "Top Celebrity Chef Showdown". Chef Kev D is an advocate for such charities as Boston Children's Hospital & The Light Foundation. His creativity in the kitchen & on the screen has not gone unnoticed. Having served as Executive Chef at such New England landmarks as 156 Bistro, Centro Martini & Washington Square Tavern, He has since launched a successful Event Production, Consultant & Private Chef Company working with some heavyweights & VIP's in Professional Sports, Music & Movie industries including; Garth Brooks, John Legend, Tommy Lee Jones, Tyler Florence, Peter Frampton, Giuliana Rancic, Kathie Lee & Hoda, Isiah Thomas, Gavin DeGraw, Jim Courier, Little Big Town, Various New England Patriots, Red Sox players and coaches, among others. You never know what he'll do next so keep your eyes peeled for this seasoned Chef, and if you find him in a city near you take your taste buds on an Epic Journey with Chef Kev D.
KEVIN BLUDSO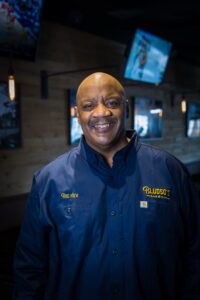 Kevin Bludso is a chef, television personality, author, and two-time Steve Harvey Hoodie Award Winner. In 2008, he opened Bludso's BBQ, his small takeout BBQ stand in Compton, California. It has since grown into an international empire, with a flagship restaurant, Bludso's Bar & Que, in Hollywood, a concession stand at the LAFC Soccer Stadium, a location in Proud Bird by LAX, and a sprawling restaurant and bar called San Antone by Bludso's BBQ in the Crown Casino in Melbourne, Australia.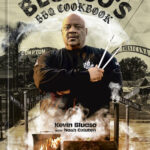 He is the judge on the hit Netflix BBQ competition show The American BBQ Showdown, and has multiple television appearances on shows like Diners, Drive-Ins and Dives and Bong Appetit, and as a recurring guest judge on Bar Rescue. His first cookbook, The Bludso Family Cookbook: BBQ Soul Food and Family, From Compton to Corsicana, has gained national recognition as one of 2022 best cookbooks from the New York Times and the Los Angeles times. Kevin will be participating in his 3rd Preserve the Pit mentorship program sponsored by Kingsford.
Brian Riggenbach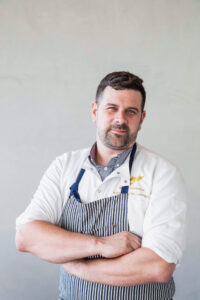 Brian was born in Illinois, raised in Naples, Florida and has traveled the world entrenching himself in global cuisines and fine arts. He moved to Nashville from Chicago in 2016 to open The Mockingbird.
Food has always been a central tenant in Brian's life, from the earliest days of curiosity in picking fresh strawberries to more complex incarnations later on. Beginning at a local restaurant in Florida washing dishes, Brian moved up the ranks gradually until serving at some of Chicago's best restaurants.
By working closely with the professionals he has met along the way, Brian created an ad hoc university of life. He studied fine wines, foods, techniques and methodology that propelled him to the to where he is today. The underlying chemistry and art of food has driven him to delve into the reasoning, philosophy and soul of food. Along with his interest in food arose a deep and passionate resonance with the fine arts that always shines through in his culinary creations.
Brian studied at Florida State University, independently in Paris and Northern Italy, then formally again at The School of the Art Institute of Chicago. The connections between the fine arts and cooking arise from a passion to create and share, through color, texture, taste and smell.
Brian had the chance to showcase his skills on Season 24 of the Food Network's award-winning show "Chopped." He not only walked away the victor, he also reconnected with long-time friend Maneet Chauhan and the concept for The Mockingbird was born.
Toast Nashville announces special guest emcee Monti Carlo, a Food TV Personality, Food Writer and Special Events Chef.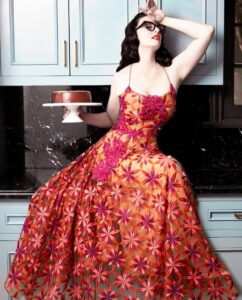 Monti Carlo is a Puerto Rican Food TV Personality, Food Writer, and Special Events Chef. Catch her doing her best not to talk with her mouth full on Netflix, Food Network, Cooking Channel, PBS, The Today Show, and Good Morning America. The Senior Food Editor for BudgetBytes.com has had her island-inspired recipes and essays published in The Washington Post, Bon Appetit, Men's Journal, Today, and The Spruce Eats. She's excited to be working on her first full-length cookbook, Spanglish, for Simon Element.
Monti is honored to be an advisor for the James Beard Foundation's Fellows Program and a presenter and red-carpet contributor for their 2021 and 2022 ceremonies. The former morning radio personality and stand-up comic realized her love for all things food while competing on Gordon Ramsay's MasterChef.
Executive Chef John Railey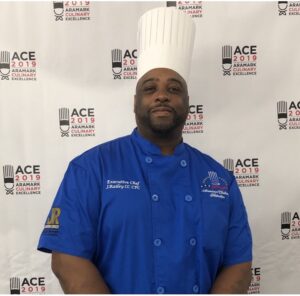 Executive Chef John Railey from Shelbyville, KY based in Louisville, KY with over 29 yrs of Professional Culinary Experience. Certified World Foodie, Certified Executive Chef, World Food Judge, Owner & Operator of JR Enterprise Srvc. (Professional Culinary Consultant), Owner & Operator of Chef's Cut Pizzeria (Ranked 75th Nationally 2020) & American Red Cross Chef Challenge Champion. Proud member of ACF (American Culinary Federation) and Kentucky Bourbon Chefs.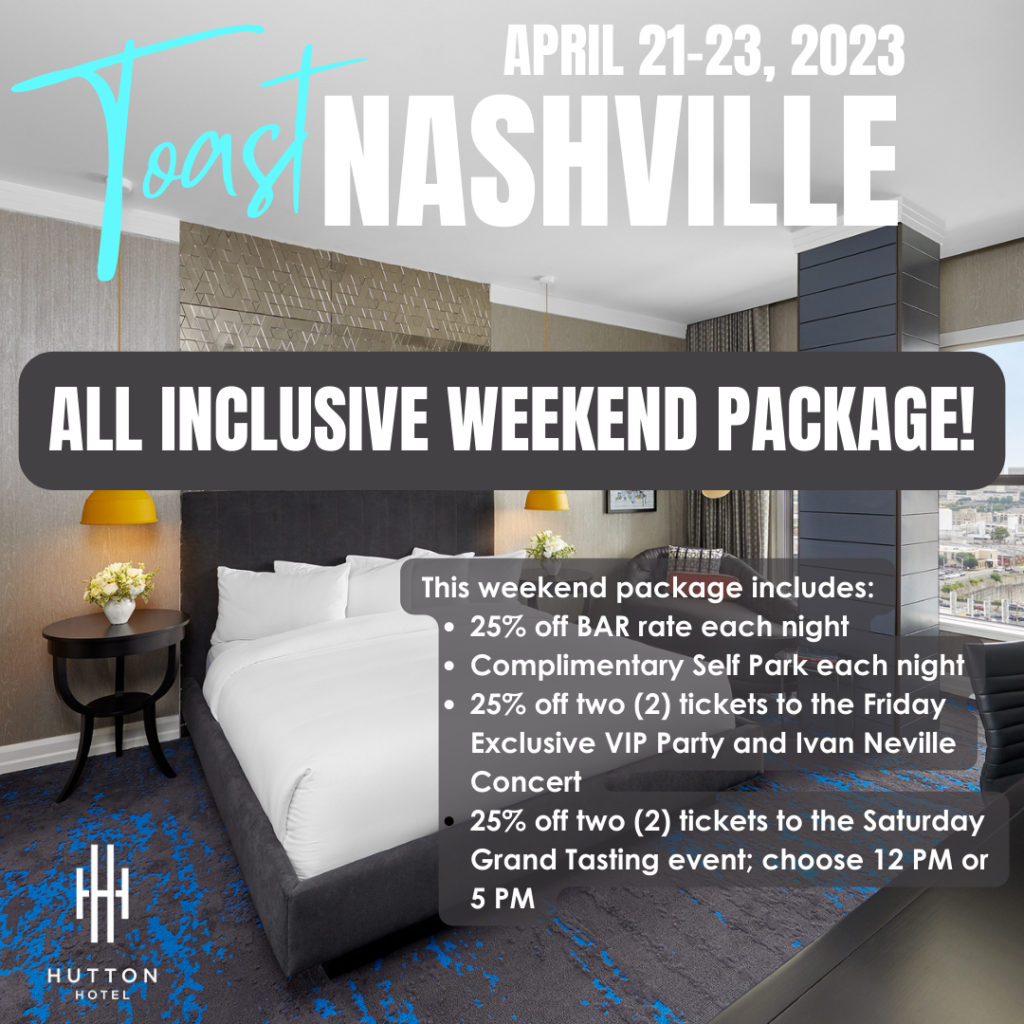 *Chef Appearances May Vary Per Tasting Sessions and Subject to Change. Please check website for up to date schedules of appearances and or call us at 860-985-0087 with any questions.